School Roof Renovation
Just like a stone-throwing moment back in 2012, AKC first solid 3-classroom school building has been built already almost 10 years. This building is so simple, it is just a construction but we can not imagine how much this building has benefited people in general, physically, mentally, and spiritually.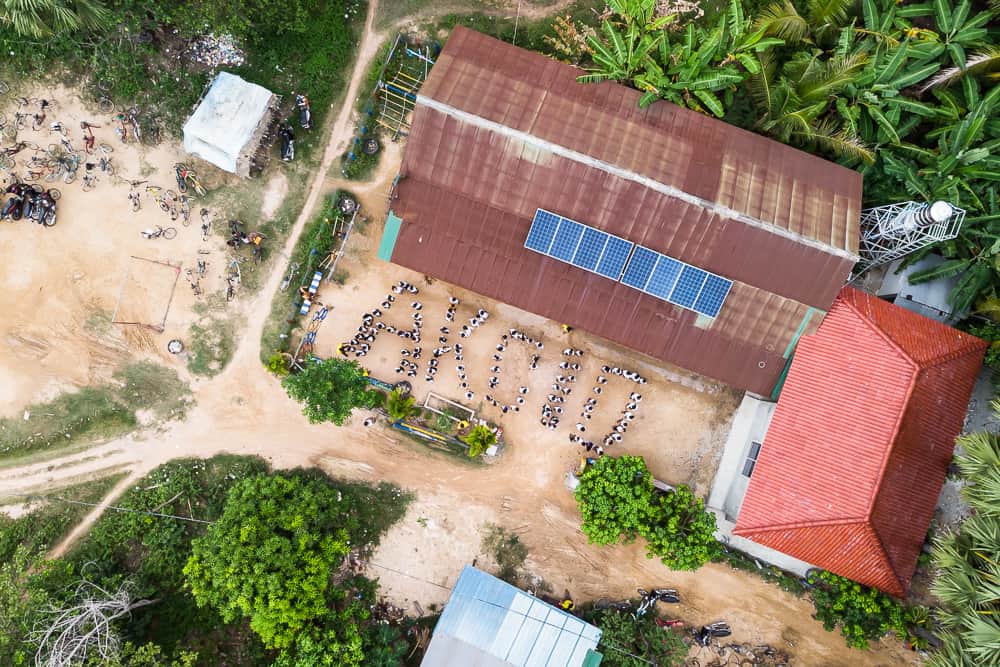 We are so grateful to all those who have contributed as a whole and part of it. We thanks to also to our active team and people on spot for taking care and maintain the building to the maximum. Without regular care, we can not measure how the situation would have been.
Nevertheless, nothing is going to last forever and not everything could be controlled. Right after almost 10 years standing in the 30 to 40 degree Celsius, rain and storms, the school Roof get into a situation that could not be fixed therefore a proper Replacement is needed.
After consulting with experts, a better quality of Zinc should be used. The full area of 250 square meters should cost around 2,000$ (Two Thousand USD) including the labor fees and the wooden bars replacement for those that got decayed and other miscellaneous like Solar Reinstallation and Power Supply set up . This is an emergency as the classrooms could not be used in the rain. It leaks almost full of the class and made the classes wet, which lead to the destruction of the furniture and other parts of the school structure.
If you wish to contribute, you can directly donate to this online Campaign where your donations go to our parenting Foundation Helpucation e.V. PayPal account.
And for offline donation, please help to contact us at Email: info@afk-ngo.org WhatsApp +855 77 848 949, Sam, the founder of the organization will be in touch with you.
However, for any greater amount from 500$ and above, we would request your kindness to contact us in advance and donate offline by Wiring to the Organization Bank Account. In whatsoever, your donation solution will be, it is consistently presented in this online campaign transparently.
Here are the Wire Instruction with different Currencies:
Thanks for your generous contribution. We are looking forward to post pictures of the new school Roof and happy classrooms soon.
Stay Healthy and Safe!
Loves from AFK / AKC family in Siem Reap, Angkor, Cambodia.